WHITE RIVER ELECTRIC ASSOCIATION'S 76TH ANNUAL MEETING:
The WREA Annual Meeting and Board of Director Elections will be held on 

Wednesday, 

September 8, 2021. The 2021 Annual Meeting will be in video format available for viewing at 1:00 pm on September 8, 2021.
Notice of the Election and ballots will be mailed on August 12, 2021. This mailer will include the Notice of Election, information on the proposed WREA Bylaw amendments, copies of Minutes from the 2019 and 2020 Annual Meetings and the election ballot. The 2021 election will be held by mail-in ballot only whereby the membership will elect one Director from the Town of Meeker District and one Director from the Rural District for three-year terms.
In addition, the members will vote on the proposed bylaw amendments and the approval of the 2019 and 2020 Annual Meeting minutes. Ballots will be mailed to the membership in early August and will be due back by Noon on September 8, 2021.
Please call WREA (970-878-5041) if you have questions about the WREA Video Annual Meeting, the proposed Bylaw Amendments, the Annual Meeting minutes or the Election of Directors.
Click the corresponding link above to learn about our election policy or to view the Notice of Election & Annual Meeting or to see the process for voting in the director election.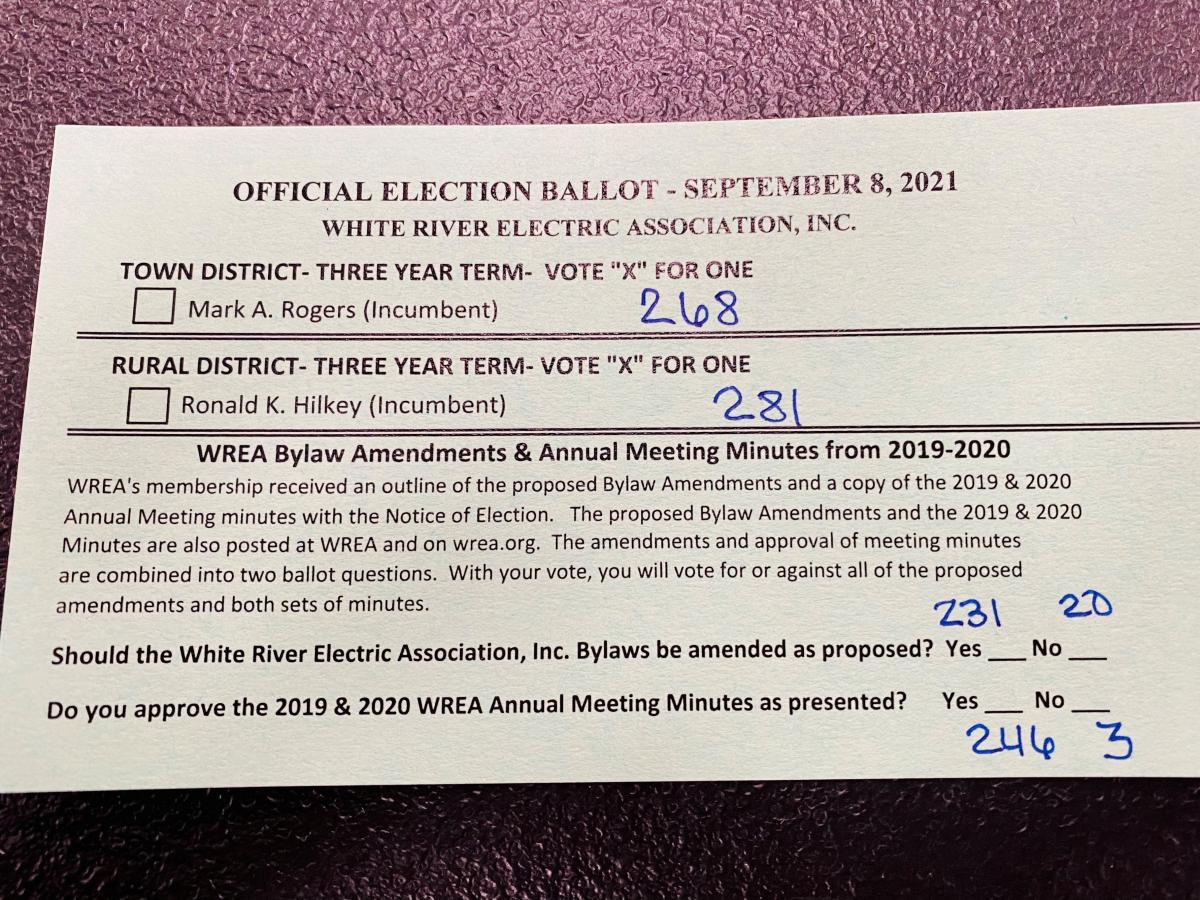 Join us for the 2021 Virtual Annual Meeting
2020-2021 ANNUAL REPORT
We invite you to view the WREA 2020-2021 Annual Report online.