Annual Meeting / Appreciation Event
WREA Annual Business Meeting:
White River Electric Association, Inc., will hold its Annual Business Meeting and Member Appreciation Event on Friday, July 21, 2023. The WREA Annual Business Meeting will take place beginning at 5:00 pm on the RBC Courthouse lawn, just prior to the Member Appreciation Event which will include a complimentary meal for any who wish to join us and registration gifts will be given to WREA members.  The Annual Meeting report will be posted online and will include a review of WREA's financials as well as the President and General Manager reports.
WREA Election of Directors:
The Election of Directors for the WREA Board will be held on Thursday, July 20, 2023, by mail-in or hand-delivered ballots. In 2023, the WREA membership will elect two (2) Directors from the Town of Meeker District and candidate petitions will be available online or at the WREA headquarters (233 6th Street) beginning April 13, 2023.   
Election ballots will be mailed to all WREA members the first week of June, 2023 and all eligible marked ballots must be returned and received by WREA by noon on July 20, 2023 in order to be counted.  
Click the corresponding link above to learn about our election policy or to view the Notice of Election & Annual Meeting or to see the process for voting in the director election.  
Below are some fun pictures from the 2022 Member Appreciation Event.  Please plan to join us in 2023!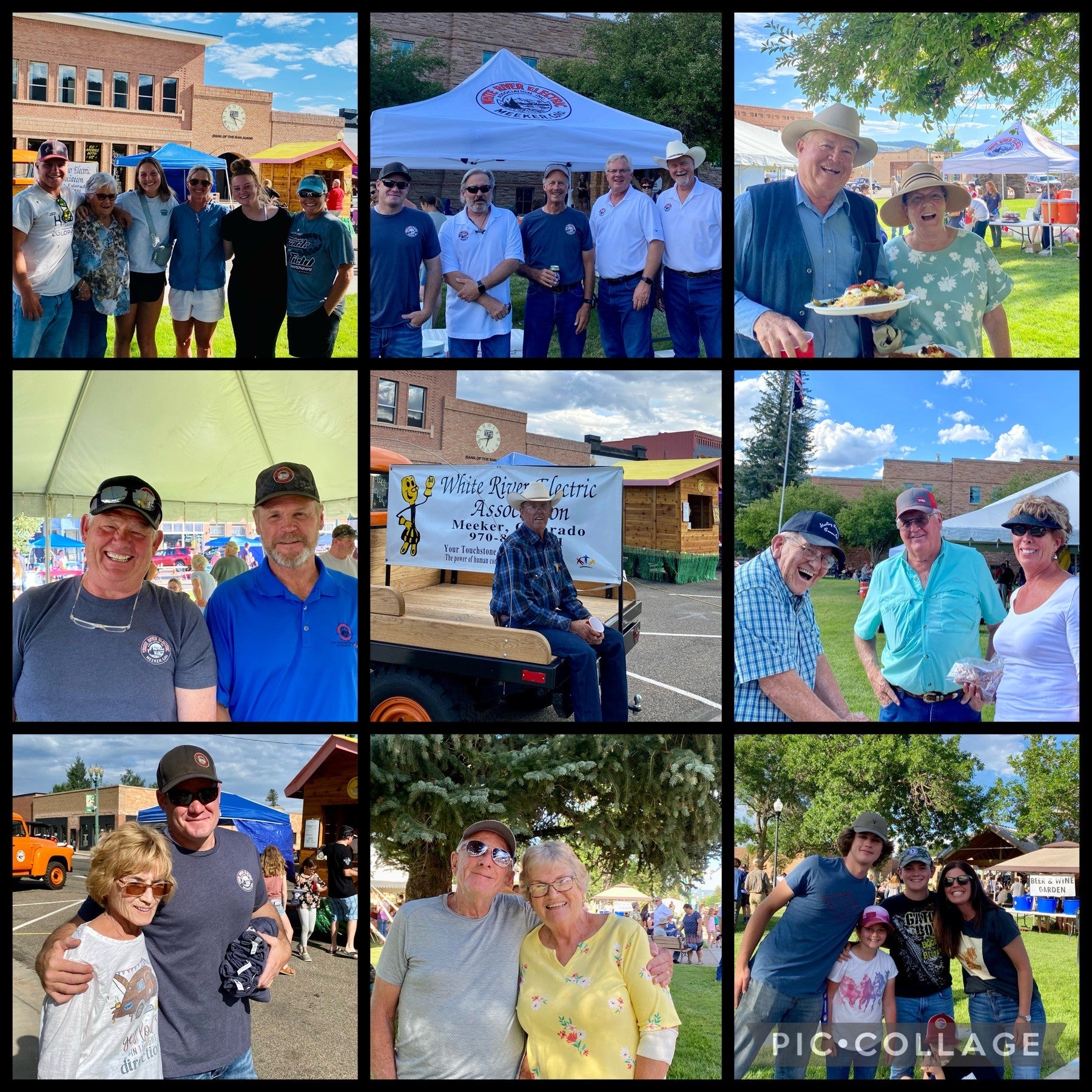 Thank you to our membership for a great 2022 Member Appreciation Event
The 2022 Annual Meeting Video will be posted September 14, 2022